Our Recent Stories
Village of Mamaroneck Parks & Recreation Along with LMC Media THANK YOU TO EVERY ONE WHO ATTENDED! Tiki Invasion 2022 […]
Read More

›
Watch the 2022 Village of Mamaroneck Fireman's Parade!
Read More

›
If you want to see the Mamaroneck High School Graduation (held Wednesday, June 22) tune in to LMC Ch […]
Read More

›
Click here for more LMC Media Stories!
LWVW U.S. Congressional District 16 Democratic Candidate ForumJuly 25, 2022Hear the candidates address the issues and community concerns. Candidates: Jamaal ...
Straight from the LMC Event Calendar- check out what's going on in-person this weekend in the #Westchester area! https://t.co/WetERV4XNU https://t.co/xPw8hpjRHr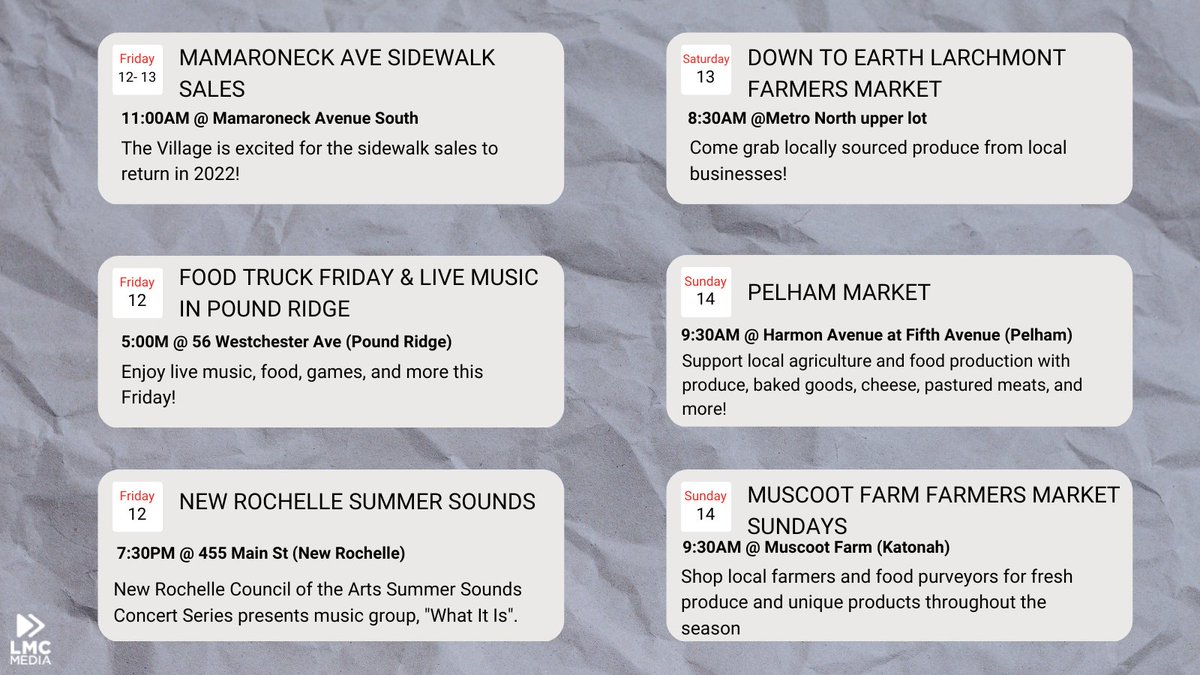 On YouTube: Find a new episode of "Know Your Neighbors" with host Sunny Goldberg as she speaks with leaders from Co-Op Day Camp!
https://t.co/W4zBcWzVVo
Straight from the LMC Event Calendar- check out what's going on in-person this weekend in the #Westchester area! https://t.co/WetERV4XNU https://t.co/pJB1DRY9vh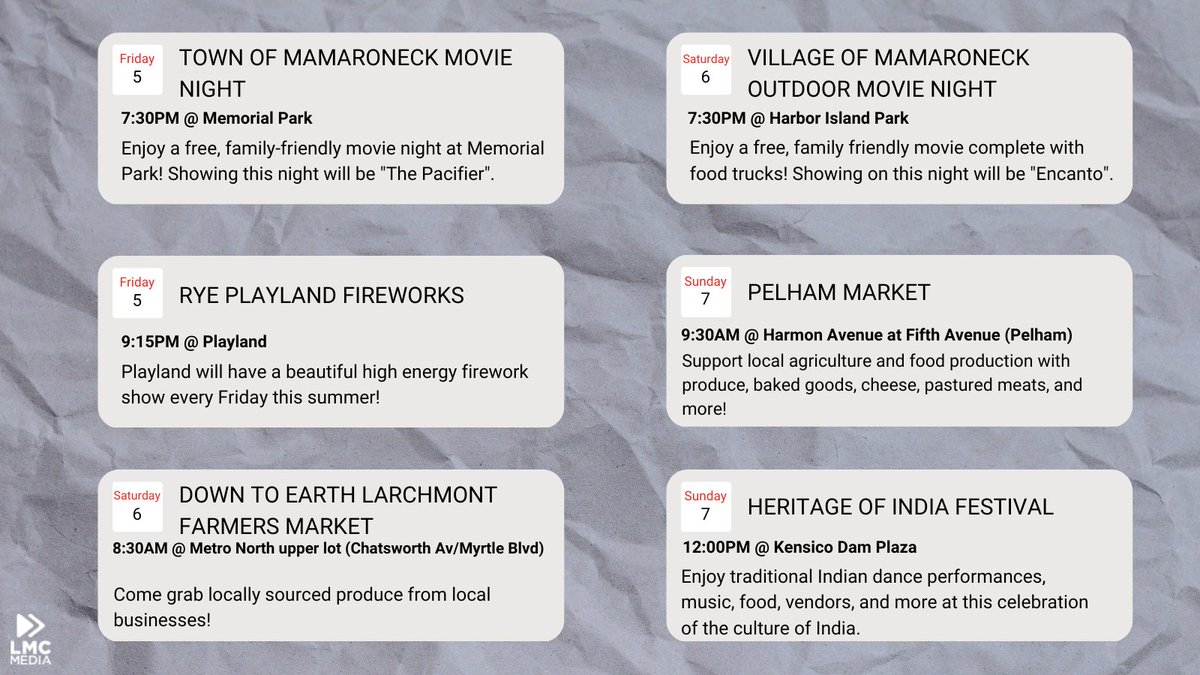 ⚠️TONIGHT⚠️ Don't miss the final music performance of #Larchmonts Music in the Park 🎸 With performances by Jaana Narsipur and The Wild Life https://t.co/duUznKV5Kq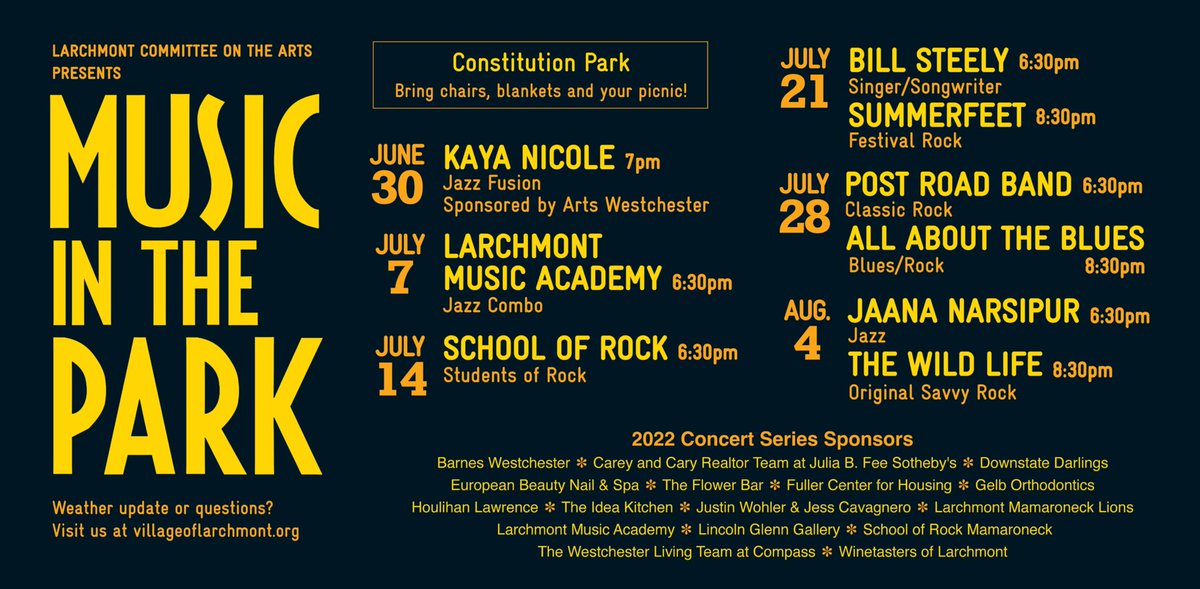 Don't miss TONIGHTS event at Harbor Island Park 🚨For more information click here: https://t.co/ZB9DGIZfLS https://t.co/BS5Hpy5mVJ